Avaya Solutions
As an Avaya Devconnect Technology Partner, we provide a certified, software baed, call recording and quality monitoring solution. We integrate with the Avaya Aura Communication Manager and Application Enablement Services (AES) to capture required communications and call details, regardless of phone type or location.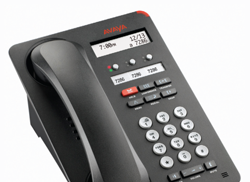 Our solution supports multi-site distributed architectures as well as redundant environments. We also offer integrated screen capture, agent evaluation, and include customizeable report analytics.
"Development partners like Edigin are helping Avaya provide its customers with compliant and fully integrated recording and quality monitoring solutions.
Having companies like Edigin in our DevConnect program allows our customers to receive proven best of breed technologies."
— Eric Rossman, Vice President, Developer Relations, Avaya
Integration
For more information about the Edigin SVRX integration with Avaya, or any other integration platform we support, please contact the sales department using the form provided, email us directly, or call.
Call Recording
There are many methods to record calls in an Avaya environment including VoIP packet sniffing, passive tapping of T1 trunks, and digital and analog extensions. Although the SVRX supports all traditional methods, our certifed solution utilizes the Device Media Call Control (DMCC) API to directly record calls from the Avaya Communication Manager.
Device Media Call Control (DMCC) allows software partners to create soft phones in the recorder to monitor and record any analog, digital, or VoIP phone. The API also provides calling and called party numbers, call direction, hunt group, and agent ID information which is associated with each recording and can be used as search, reporting, and scheduling criteria.
Edigin's IP call recording is accomplished in the SVRX using the single step conference method. When an agent call is established, the SVRX conferences the recording device into the call to receive the aggregated RTP media stream of the call.
The single step conferencing method is available via DMCC in AE Services release 3.1 and higher
The recorder is a participant and uses one of the six participants supported by the Communication Manger
Record call against any type of extension managed by Communication Manager and can be monitored
Provides a pool of shared recording devices reducing the number of licenses required to record
Supports recording G.711 and G.729 audio
The SVRX supports recording on demand using three separate methods:
Phone: Phone key presses
Web: The SVRX web based monitoring dashboard
Application: An installed SVRX client application
Recording on demand also supports two modes of recording:
Toggle mode: Allows the recorder to be turned on or off at any time
Entire call mode: Records the entire call no matter when in the call the record request was made
Remote Employee Recording
Many companies are taking advantage of work from home employees, but this does not eliminate the requirement to record their phone calls. There are significant challenges associated with recording remote employee phones calls since most recording applications rely on spanning the traffic from the network device the phone is connected to. The Edigin SVRX solves this problem and provides a centralized recording solution for all remote employee phones.
Provides centralized recording of remote employee phones
Available for phones operating on a company VPN
Available for phones operating through a Session Border Controller over the Internet