Apple iPhone Call Recording
The Edigin Mobile Call Recorder uses cloud based services to reroute your mobile calls through our data centers so that they can be recorded. Calls can be easily searched, played back, or downloaded from your phone or a browser anywhere on the internet. You have complete control over which calls are recorded. Also, if you live in a state that requires two party notification of recording, you can turn on the recording announcement feature.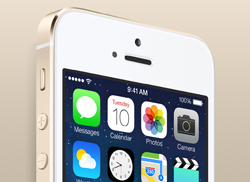 Business customers can setup shared plans with multiple mobile numbers. You have the ability to control user access to settings. This prevents a user turning off features such as full time call recording.
Search and playback access can be setup for each supervisor and mobile user. For example, a supervisor may have access to listen to calls from three mobile user's phones.
Notices
This mobile recording application requires a contract. Do not download this app without contacting us first and signing a contract. This app will not work until your Edigin account has been setup.
Contact our sales department for more information.