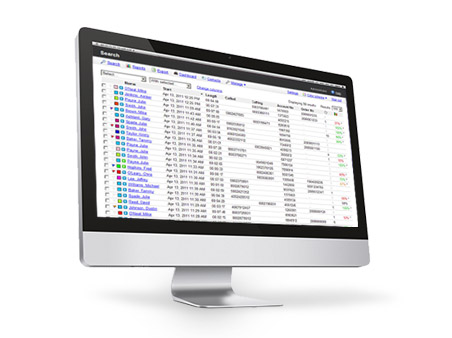 Hybrid hosted recording on existing service
The Edigin hosted platform is our SVRX enterprise solution, implemented in a cloud strategy, delivering SaaS (Software as a Service) to the end user in a secure, redundant and economical package that includes call recording, contact management, reporting, agent evaluation and more.
If you are happy with your current phone service provider, or locked into a contract, but either they don't offer call recording or it does not work as advertised, Edigin can record your calls using our hybrid recording solution. We provide you with software and devices to connect to your existing phone service, record the audio locally, and then transfer the recordings to our cloud service for search, playback, reporting, and analysis.