VoIP Business Phone services
VoIP business phone service has many names such as Cloud PBX, Hosted PBX, and Virtual PBX. What these terms really mean is you do not need to have a business phone system or PBX in the telecom closet anymore to get business class phone features.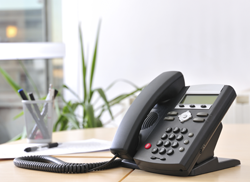 The Edigin VoIP business phone service easily connects all home, office, remote, and traveling employees on the same phone system. Allowing everyone to be just an extension away.
Edigin delivers Cloud PBX phone services over your Internet connection using VoIP technology. Our virtual PBX phone service is easy to manage and expand, connects all your remote employees, and provides your company with business class features at an affordable price.
The initial phone system investment can be avoided as well as ongoing maintenance costs. Your monthly phone bill will also be lower. We allow you to add extensions as your business and staff continue growing.
Service Plans
Edigin provides multiple feature plans to best suit the unique needs of each customer. This allows us to offer the lowest price while providing all the business class features you require.
Contact our sales department for more information about pricing.