Cloud Mobile Recording
With Edigin's cloud based mobile recording, calls are not recorded locally on the device. Recording does not require a third party hardware device connected, "Blue Tooth", or a conference call be setup.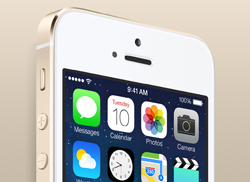 Employee's mobile calls are routed through our data center, and recorded in the cloud. This allows review and playback by your staff, who have appropriate access rights.
Today's mobile workforce presents challenges to most company recording policies. Many businesses choose to implement call forwarding, or a "follow me" service, to an employee's mobile phone. In other cases, an employee is simply making outbound business calls from their mobile phone. These mobile solutions do not always provide recording and playback functionality.
It can be tough to ensure that these calls are recorded and can be accessed by a supervisor. Edigin has solved this problem by providing cloud based mobile recording for Apple iPhone and Google Android.