ShoreTel Solutions
Working as a member of the ShoreTel Developer Network, Edigin has partnered with ShoreTel to provide a completely software based call recording and quality monitoring solution. Our recording solution integrates with the ShoreTel Unified Communication Platform to capture all communications and related call details.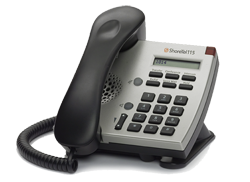 Our solution supports multi-site distributed architectures as well as redundant environments. We also offer integrated screen capture, agent evaluation, and include customizeable report analytics.
Supports both traditional port mirroring based recording and integrated TAPI based recording solutions. Port mirroring based recording works with MGCP stations, SIP stations, and SIP trunks. TAPI recording is integrated with the ShoreTel Unified Communications platform to capture calls using ShoreGear switches.
Integration
For more information about the Edigin SVRX integration with Avaya, or any other integration platform we support, please contact the sales department using the form provided, email us directly, or call.
TAPI Recording with ShoreTel Unified Communications
There are many methods to record calls in a ShoreTel environment including VoIP packet sniffing and passive tapping of T1 and analog trunks. Although the SVRX supports all the traditional methods and has support for these, our certified solution utilizes the TAPI API to directly record external calls from ShoreTel switches.
The ShoreTel COM SDK allows us to monitor external inbound and outbound calls to a station and to request a recording session for those calls. The ShoreGear switch sends a copy of the phone call to the application server serving as a route point with our recording server. The SVRX answers calls to the route point and records the audio using the WAVE interface.
The SVRX supports recording on demand using three separate methods:
Phone: Phone key presses
Web: The SVRX web based monitoring dashboard
Application: An installed SVRX client application
Recording on demand also supports two modes of recording:
Toggle mode: Allows the recorder to be turned on or off at any time
Entire call mode: Records the entire call no matter when in the call the record request was made